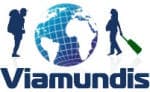 Comuni d'Italia
▪ Berlino (guida della città)

Voli economici per Berlino

Voli economici per la Germania
▪ Hotel a Berlino (1,2,3,4,5 Stelle)
▪ Hotel in Germania (1,2,3,4,5 Stelle)
▪ Auberges de Jeunesse Allemagne
OSTELLI A BERLINO - OSTELLO BERLINO
Ostelli a Berlino acconto del 10% alla prenotazione, il restante 90% al vostro arrivo. I seguenti ostelli a Berlino sono stati selezionati per voi da diversi fornitori in base alla centralità e al rapporto qualità prezzo. I prezzi sono a persona a notte. Prenota in meno di 2 minuti!
(175 Ostelli)
Hotel economico

1

Hotel Cortina

Kantstrasse 140,Berlin

Da € 3

70.67 %

mappa

Hotel Cortina is a low budget Hotel in the typically old-Berlin style, located in the center of City-West, near Central train station Zoo Garden and Savigny Place. Ideal...

Ostello

2

Comfy Little Corner

Zwinglistrasse 39,Berlin

Da € 3

70.67 %

mappa

Descrizione: Paula s Comfy Corner è un ottimo posto per soggiornare a Berlino, ha una fama crescente tra i viaggiatori internazionali., Se deciderete di soggiornare in...

Ostello

3

David's Cozy Little Moonshine Palace

Bredowstr. 35b,Berlin

Da € 3

75.17 %

mappa

Ostello DavideBredowstr. 35 Wiclefstr.6610551 Berlino1) L'ostelloComodi letti in metallo, no brandine da campeggio !!!Accesso libero alla rete wirelessAccesso libero...

Ostello

4

John Blackknight's Cozy Little Castle

Waldenser Str. 30,Berlin

Da € 4

64 %

mappa

Il nostro ostello accogliente piccolo � perfetto per chi viaggia da solo che vogliono incontrare altre persone.Abbiamo letti singoli invece di letti a castello,...

Ostello

5

Baxpax Mitte Hostel

Chausseestrasse 102,Berlin

Da € 6

76.17 %

mappa

Relaunch of the first Art Hostel in GermanyThe artistically designed bedrooms and interior spaces of baxpax Mitte Hostel have been styled and transformed into unique...

Ostello

6

Baxpax Kreuzberg Hostel

Skalitzer Str. 104,Berlin

Da € 6

78.83 %

mappa

Live your own style - the �multi� place to stay: multicultural, multilingual, multifunable!The best hostel in the exiting and fascinating district of Kreuzberg....

Ostello

7

Baxpax Downtown Hostel/Hotel

Ziegelstr. 28,Berlin

Da € 6

88.33 %

mappa

Welcome to Baxpax Hostels Hotels - a new experience of accommodation.Here you can live your own style, with our relaxed atmosphere, high standards and great...

Ostello

8

A&O Berlin Friedrichshain

Niederlassung - Berlin Friedrichshain,Berlin

Da € 6

74.67 %

mappa

In mezzo al quartiere degli studenti, Friedrichshain, circondato dalle birrerie, i club e i negozi più in, si trova il nostro A&O HOSTEL Friedrichshain con 660 letti....

Ostello

9

Fabian's Cozy Little Sunshine Palace

Zinzendorfer Str. 9,Berlin

Da € 7

81.67 %

mappa

Fabian's Cozy Little Sunshine Hostel / Fabian's Belle Etage, sweet little home, away from home!The Hostel is located in the 1st level, the Belle...

Ostello

10

Check In Hostel

Markgrafenstrasse 68,Berlin

Da € 7

81.67 %

mappa

The Check In Hostel is located in a historical part of Berlin and offers you comfortable rooms for low prices.You can reach important parts of Berlin like Checkpoint...

Appartamento

11

Berlin apartment 1

Lichtenrader str15-18,Berlin

Da € 8

81.67 %

mappa

Close to the S-Bahn (surburban railroad) Neukoln and and tube-station Linstr is 3 -5 minutes walking distance,Close to the museum of natural science, gallery for modern...

Ostello

12

Hostelxberger

Schlesischestr. 22,Berlin

Da € 8

71.5 %

mappa

Hostel X Berger Cheap hostelrooms in the heart of the famous district Kreuzberg in Berlin Check out: 1 pmRezeption open 24 hours We offer: * inexpensive rates...

Ostello

13

Amadeus Hostel Berlin

Brunnenstr. 70/71,Berlin

Da € 8

55.17 %

mappa

Amadeus Hostel Berlin provides large rooms in all types (single, twin, triple, dorms etc.) with shared showers and toilets on each floor; smoking & non-smoking rooms are...

Ostello

14

PLUS Berlin

Warschauerplatz 6-8,Berlin

Da € 9

55.17 %

mappa

PLUS Berlin - il Nuovo Berlin's über-cool HostelVolete pernottare in una posizione privilegiata? Nessun problema. Siamo in Friedrichshain, probabilmente la zona più...

Ostello

15

Sandino � Worldimprovement Network

Sandinostrasse 5,Berlin

Da € 9

55.17 %

mappa

Welcome to Sandino - World-improvement Network Berlin a community of lovely people. We offer value accommodation and event hosting from April to September. We open for...

Ostello

16

Singer109 - Backpacker Apartment Hostel

Singer Str. 109,Berlin

Da € 9

90.67 %

mappa

Our hostel is located in the centre of Berlin, where four of Berlin's most fascinating trendy districts meet.From here you can easily explore the areas of Mitte,...

Appartamento

17

Berlin stay 7

17a Lichtenrader str,Berlin

Da € 9

90.67 %

mappa

2 room apartment on the ground floor and rooms with 2 or 4 sleeps with shared bath rooms. It has a living/sleeping room, a bedroom, a kitchen, bathroom,radio,TV. The...

Ostello

18

Generator Hostel Berlin

Storkowerstrasse 160 (Off Landsberger Allee),Berlin

Da € 9

78.5 %

mappa

Il pi� nuovo, il pi� grande ed il pi� entusiasmante ostello della giovent� di Berlino, con pi� di 850 posti letto a partire da 12 euro!!Se siete...

Ostello

19

Smarthostel-Berlin

Genter Str. 53 a/b,Berlin

Da € 9

78.5 %

mappa

Benvenuti allo Smarthostel BerlinIl nostro Hotel/Hostel/Appartamenti/Junior suite è il punto di partenza ideale e a basso costo per saccopelisti, ospiti individuali,...

Ostello

20

PangeaPeople Hostel & Hotel

Karl-Liebknecht-Strasse 34,Berlin

Da € 9

78.5 %

mappa

Opened in May 2011 at Alexanderplatz!!The Pangea Hotel & Hostel in Berlin Mitte is a new hostel which opened its doors in May 2011. All rooms are equipped with specially...
Ps. Grazie per il vostro supporto. Continuate a viaggiare e a sognare!
Ostelli Berlino Ostelli Germania
Carte d'Allemagne Karte von Deutschland Mapa Alemania Map of Germany