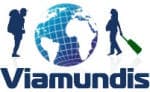 Ronda (guida della città)

Meteo Ronda

Viaggiare in Europa

Viaggiare in Italia

Voli economici Ryanair, Easy...

Visite guidate in Italiano

Articoli Informagiovani

Ostelli in Spagna

Ostelli in Europa

Forum Informagiovani

Mappa delle regioni della Spagna

Hostales en Ronda

Jugendherberge Ronda

Auberges de Jeunesse Ronda

Hostels Ronda

Hostales en España

Auberge de Jeunesse Espagne
Ostelli Ronda - Ostello a Ronda




OSTELLI RONDA QUI TROVERAI L'ALLOGGIO ECONOMICO CHE STAVI CERCANDO. Ogni ostello chiede un piccolo anticipo alla prenotazione e il saldo quando si arriva. I seguenti ostelli, alberghi economici, appartamenti e Bed&Breakfast a Ronda sono stati selezionati per voi da diversi fornitori in base alla centralità e al rapporto qualità prezzo. I prezzi di ogni ostello sono a persona a notte. Prenota in meno di 2 minuti! Nessun costo di prenotazione. I posti disponibili possono terminare, prenota per tempo. Vedi le tue vecchie prenotazioni
(13 Ostelli)
Pensione B&B

1

Pension Hostal Ronda Sol

c/ Almendra nº 11,Ronda

Da € 11

mappa

This bright and simple guest house is located in the centre of Ronda, 100 metres from the Alameda Park and Ronda Bullring. It offers a terrace and rooms with free...

Pensione B&B

2

Hostal Virgen del Rocio

c/ Nueva 18,Ronda

Da € 15

mappa

Hostal Restaurante Virgen del Rocío, is located in the heart of historic Ronda, a few meters from the Plaza de Toros and the popular Tajo, salient symbols and visited...

Ostello

3

Babia Backpackers

Calle Virgen de los Remedios 32 bajo,Ronda

Da € 15

mappa

Babia Backpackers offers two rooms for 4 people, wide and quite, very elegant, for the comfort of the guest, and another double private roomAll of them with have a view...

Hotel economico

4

Hotel San Cayetano

Calle Sevilla 16 Ronda (Malaga),Ronda

Da € 15

mappa

Located on the well-known Sevilla Street in the heart of Ronda, this recently-opened hotel is just a few metres from the town's most famous monuments and close to several...

Hotel economico

5

Hotel Morales

Calle Sevilla 51,Ronda

Da € 15

mappa

Hotel Morales is majestically situated in the center of the city of Ronda, one of the main tourist resorts in Andalusia marked by scenic beauty and strength and...

Ostello

6

El Refugio Hostel

Calle de Cerillo,Ronda

Da € 16

91.67 %

mappa

Located in the village of Cartajima, just 16km from Ronda in Andalucia, in the little known Alta Genal valley, the hostel benefits from local walks through resplendent...

Pensione B&B

7

La Cimada Villa

Calle de las Alcubillas 19,Ronda

Da € 20

91.67 %

mappa

La Cimada Villa is located in the 'Sierra de Ronda' in the heart of Andalousia, we are the perfect accommodation option for those looking for a memorable stay in the...

Hotel economico

8

Hotel Polo

Mariano Soubiron, 8,Ronda

Da € 20

91.67 %

mappa

Andalusia, this elegant hotel is one of the oldest hotels in Ronda, it boasts lots of character and an excellent restaurant serving typically Spanish cuisine. The...

Hotel economico

9

Hotel Sierra Hidalga

Ctra de San Pedro de Alc'ntara Km 2 29400 Ronda,Ronda

Da € 27

85 %

mappa

We have created a space inspired in our geography. We have named our Hotel, your Hotel with the name Sierra Hidalga, so that you can enjoy a privileged...

Hotel economico

10

Hotel Ronda

Ruedo Doña Elvira 12,Ronda

Da € 30

85 %

mappa

The hotel is situated in the city centre, at very heart of the historic and artistic area. It has a lounge/reception area and 5 double rooms, all of them with street...

Hotel economico

11

Hotel Acinipo

Paseo Blas Infante sin Numero,Ronda

Da € 32

85 %

mappa

The Hotel Acinipo offers an imaginative, contemporary architectural design that accentuates the light and scenic beauty of one of the most attractive towns in...

Hotel economico

12

Hotel Molino Cuatro Paradas

Carretera Ronda-Benaojan, km 8,Ronda

Da € 33

85 %

A small rural hotel situated on the banks of the river Guadiaro. It is a conversion of a former flour mill and retains many of the old features of the mill. The owner is...

Hotel economico

13

Hotel Molino del Puente Ronda

Ctra A374 Ronda/Seville km 26,Ronda

Da € 36

85 %

mappa

Beautifully renovated 17th century olive oil mill just 5 minutes from the centre of the historic town of Ronda in hea heart of the Andalucian countryside.Conveniently...
Ps. Grazie per il vostro supporto. Speriamo di avervi aiutato a trovare ostelli economici e convenienti adatti alle vostre esigenze. Continuate a viaggiare e a sognare!
Ostelli Ronda Ostelli Spagna Hotel Spagna Hotel Ronda
Carte d'Espagne Karte von Spanien Mapa de España Map of Spain