Hostales Cuneo - Alojamientos en Cuneo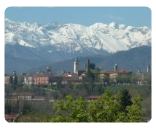 HOSTALES CUNEO: Sin gastos de reserva. Los precios son por persona por noche. Clica el nombre del Hostal para reservar. En esta página puedes escoger y reservar tu Hostal en Cuneo de un modo fácil y seguro. Aquí abajo tienes la lista completa de Hostales en Cuneo.
(1 Hostales)
Pensione B&B

1

Villa Maria Sole

via Traversa Barge 4,Cuneo

Desde € 30

mapa

Peaceful nature surrounds Villa Maria sole, 3 km from Saluzzo, in the province of Cuneo.Villa Maria Sole features a wide room with a double bed, which can also be used by...
Ostelli Cuneo Ostelli Italia Auberges de Jeunesse Italie
Carte Coni Karte von Cuneo Mapa Cuneo Map of Cuneo
Carte Piémont Karte von Piemont Mapa Piemonte Map of Piedmont