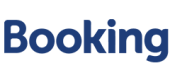 ▪ Mantova (guida della città)
•
Forum Viaggiare in Italia
• Mantua

🏠 Hotel in Italia (1,2,3,4,5 stelle)
• Auberges de Jeunesse Mantoue
Hostels Mantua - Youth hostels in Mantua




HOSTELS MANTUA click on the name of the hostels to book (small deposit with Visa, Mastercard or Paypal, the remaining is due on arrival at the hostel). It takes only 2 minutes to book the hostel in Mntua of your choice at the best price.
(10 Hostels)
Guesthouse

Hostel

2

Ostello del Mincio

via Porto 25,Mantova

From € 20

map

Ostello del Mincio is located in Rivalta sul Mincio, a small fishing village on the outskirts of Mantova. The structure reveals a great base to get in touch with the...

Guesthouse

3

Bed&Breakfast La Ventana

Via XX Settembre, 31,Mantova

From € 22

map

Are you looking for a cheap room in the historical and geographic centre of Mantua? Would you like to stay in a private flat in a quiet courtyard, where artists and...

Budget Hotel

4

Residenza Artemisia

Strada Statale 62 Sud n. 35 - S. Lucia di Roverbel,Mantova

From € 23

map

Artemisia is a new and modern Residence which offers to the guests the chance to stay in a cosy, familiar and kind ambience. It's located in the middle of the road to...

Guesthouse

5

Villa Cittadella

Via Santa Maria Nuova 4,Mantova

From € 27

map

Only a few step from the Lake, you can find this cosy and romantic jewel: Villa Cittadella.It's a small period villa which comes from a very far past and which has been...

Budget Hotel

6

Albergo Meublè Abatjour

Via Cremona 27 int.10 Mantova,Mantova

From € 31

map

Albergo Abatjour Amntova is located a stone's throw from the historic center of Mantua, near the reserve of the natural park of the Mincio., where began the pats that...

Guesthouse

7

Anima Mundi

Via 8 Marzo 36,Mantova

From € 32

map

Anima Mundi is a new structure that is young and modern. Anima Mundi is also our home! We will therefore always at your disposal and you can enjoy all the common areas to...

Guesthouse

8

B&B Casa Casari

Via Isabella d' Este 29,Mantova

From € 34

map

We provide you all the comforts to make your stay as pleasant as we can. You can enjoy your journey in our well furnished rooms and taste our special organic breakfast...

Guesthouse

9

6 Porte Guesthouse

Via Frizzi, 2,Mantova

From € 42

map

A brand new B&B just 5 minutes from the center of Mantua (3 min from Palazzo Ducale and Palazzo Te, 2 min from PalaBAM). Only 20 min from Verona.It is a viable...

Guesthouse

10

Volivia Relais

Via Vo 21,Mantova

From € 43

map

19.8 km from Mantova - 900 meters from the motorway A22 Pegognaga - Historical building of the century. XIV - style furniture and antiques - very large rooms and suites,...
Ostelli Mantova Ostelli Italia Auberges de Jeunesse Italie Hotel Mantova
Carte Mantoue Karte von Mantua Mapa Mantua Map of Mantua
Carte de la Lombardie Karte von Lombardei Mapa Lombardía Map of Lombardy