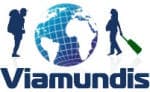 • Pompei (Travel Guide)
🛵
Viaggiare in Italia
🏠 Ostelli a Pompei ⚡
Hostels Pompei - Youth hostels in Pompei




HOSTELS POMPEI click on the name of the hostels to book (small deposit with Visa, Mastercard or Paypal, the remaining is due on arrival at the hostel). It takes only 2 minutes to book the hostel in Pompei of your choice at the best price.
(14 Hostels)
Guesthouse

1

B&B Il Fauno Pompei

Via Domenico Catalano, 97,Pompei

From € 2

map

Offering an outdoor pool, B&B Il Fauno is just one kilometre from the Pompeii archaeological site. It offers air-conditioned rooms with free Wi-Fi and a free internet...

Hostel

2

Otello Deluxe Hostel

Via Duca d'Aosta 15,Pompei

From € 11

map

The quality of a 3 star hotel at the price of an hostelOur philosophy: Bed and Living in Pompei.Your best choice to visit Napoli,Vesuvio,Capri, Positano, Amalfi Coast...

Hostel

3

Camping Zeus Hostel

Via Villa dei Misteri 3,Pompei

From € 12

map

Camping Zeus Hostel is located 50 meters from the main entrance of the archaeological site of Pompei and a few meters from the Circumvesuviana station.The rooms are...

Budget Hotel

4

Apollo Hotel Pompei

Carlo Alberto N 18,Pompei

From € 17

map

The Apollo hotel is located in a central position, overlooking the splendid Piazza Bartolo Longo.The hotel management has agreements with several restaurants and bars in...

Guesthouse

Budget Hotel

6

Hotel Amitrano

Via Lepanto 95,Pompei

From € 18

map

The hotel has 32 rooms all with air conditioner, television, telephone, internet point and wi-fi area, wc ensuite and balcony. There is a large garden and garage...

Guesthouse

7

Il Bassotto Bed And Breakfast

Via Carlo Alberto, 62,Pompei

From € 19

map

Welcome to Pompeii in Bed and Breakfast 'The Bassotto', where the warmth of hospitality is combined with the simplicity and the kindness of people. Here we are ready to...

Hostel

8

Easy Bed Hostel

Via Diomede 6,Pompei

From € 20

map

If you want to be close to all of the attractions in and around, then we are the place for you.....Easy Bed Hostel Pompei....Easy Luxury Sleep....Hotel services with...

Guesthouse

9

Villa Franca

Via Diomede 8,Pompei

From € 21

map

Villa Franca is the best place to visit Pompei Ruins, it is located just opposite the Villa dei Misteri in a quiet residential location. The ideal place for a relaxing...

Guesthouse

Guesthouse

11

B&B DolceVita

Via Anastasio Rossi 24,Pompei

From € 23

map

Situated in the heart of the old town centre of Pompei,Dolcevita B & B accommodates you in a comfortable and independent apartament of the sixties,completely restored and...

Guesthouse

12

Bed and Breakfast Welcome

Via Nolana 53,Pompei

From € 24

map

If you love art and nature, the B&B Welcome will accomodate and making you feeling just like be at home, and giving you the opportunity to visit the most beautiful and...

Guesthouse

13

Bed and Breakfast Studio 83

Viale Mazzini, 83,Pompei

From € 25

map

The best place to stay in Pompeii" The newly built Bed & Breakfast Studio 83 is located on the mezzanine floor of an elegant condominium just a few steps away from the...

Guesthouse

14

Certe Notti Pompei B&B

Via Nolana, 128,Pompei

From € 28

map

Our villa is located in the central area, 300 mt from the Sanctuary of Pompeii and 650 mt from the main entrance of the ruins at Piazza Anfiteatro. The villa has a large...
Ostelli Pompei Ostelli Italia Auberges de Jeunesse Italie Hotel Pompei
Carte Pompei Karte von Pompei Mapa Pompei Map of Pompei
Carte Campania Karte von Kampanien Mapa Campania Map of Campania