Bonn Auberges - Auberges de jeunesse Bonn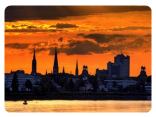 AUBERGES DE JEUNESSE BONN Pas de frais de réservation. Les pages sont sécurisées par Verisign, le leader de la sécurité sur Internet. .
(5 Auberges de Jeunesse)
Auberges de Jeunesse

1

Jugendherberge Bonn

Haager Weg 42,Bonn

De € 21

80 %

carte

Bonn has an exceptionally broad cultural range to offer to guests. Museums presenting history, politics and the arts bring the past of the Federal Republic of Germany to...

Auberges de Jeunesse

2

BaseCamp Bonn

In der Raste 1,Bonn

De € 22

80 %

carte

The only hostel in the world with 15 themed caravans, 2 U.S. Airstreams as well as 2 original night sleepers transform a former warehouse into a landscape of fun, leisure...

Auberges de Jeunesse

3

Max Hostel

Maxstrasse 7,Bonn

De € 22

80 %

carte

Welcome to max HOSTEL>> CHECK IN IS POSSIBLE FROM 4 - 8 pm (16.00h - 20.00h). Our guests will then receive the code for the front door for 24 hour access. After 9pm the...

Budget Hôtel

4

Hotel Ambassador Bonn

Bonner Straße 29-31,Bonn

De € 33

70.67 %

carte

Hotel Ambassador is an exclusive, three-star hotel in the centre of Bonn-Bad Godesberg.The hotel benefits from a central location and is close to many attractions...

Budget Hôtel

5

Hotel Aigner

Dorotheenstr. 12,Bonn

De € 34

75 %

carte

We are a three-star-comfort hotel and are situated very close to the city centre of Bonn. Apart from single and double rooms, we have also rooms with cooking facilities...
Ostelli Bonn Ostelli Germania Hotel Bonn
Carte d'Allemagne Karte von Deutschland Mapa Alemania Map of Germany