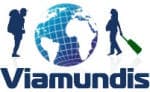 • Tartu (Travel Guide)
• Hotel a Tartu (1,2,3,4,5, Stelle)
• Hotel a Estonia (1,2,3,4,5, Stelle)
• Auberges de Jeunesse Estonie
Hostels in Tartu - Youth hostels in Tartu




HOSTELS TARTU click on the name of the hostels to book (small deposit with Visa, Mastercard or Paypal, the remaining is due on arrival at the hostel). It takes only 2 minutes to book the hostel in Tartu of your choice at the best price.
(4 Hostels)
Apartment

1

Tartu Student Villa

Tähtvere 48,Tartu

From € 13

88.33 %

map

Tartu Student Villa is perfect for short or long stay - students, individuals, travelers, families and small groups max. 20 people in 5 apartments. Visit, study or work...

Hostel

2

Looming Hostel

Kastani 38,Tartu

From € 15

88.33 %

map

Looming Hostel is one of the first and onlyest environmentally friendly boutique hostels in Estonia.'Looming' in Estonian means 'Creation or artwork' - that's why...

Guesthouse

Guesthouse

4

Kastani Bed and Breakfast

Kastani 3,Tartu

From € 18

78.83 %

map

Beautiful renovated Art Nouveau House. Our B&B is 10 minutes walking distance from the town centre, we are located in a quiet neighbourhood.Each of the rooms has a ...
Ostelli Tartu Ostelli Estonia Hotel Tartu Hotel Estonia
Carte de Tartu Karte von Tartu Mapa Tartu Map of Tartu