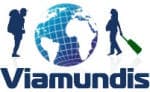 • Tallinn (guida della città)
🏠 Hotel a Tallinn (1,2,3,4,5, Stelle)
🏠 Hotel a Estonia (1,2,3,4,5, Stelle)
• Auberges de Jeunesse Tallinn
• Auberges de Jeunesse Estonie
Ostelli Estonia - Ostelli della Gioventù in Estonia




OSTELLI ESTONIA QUI TROVERAI L'ALLOGGIO ECONOMICO CHE STAVI CERCANDO . Ogni ostello chiede un piccolo anticipo alla prenotazione e il saldo quando si arriva.I seguenti ostelli, alberghi economici, appartamenti e Bed&Breakfast a Tallinn sono stati selezionati per voi da diversi fornitori in base alla centralità e al rapporto qualità prezzo. Prenota in meno di 2 minuti! Nessun costo di prenotazione. I posti disponibili possono terminare, prenota per tempo. Vedi le tue vecchie prenotazioni
(69 Ostelli)
Ostello

Ostello

2

The Dancing Eesti

1 Vaike Karja street building 5,Tallinn

Da € 7

mappa

The Dancing Eesti hostel is one of the few remaining independent hostels left in Tallinn, we think this is important as we put our guests needs first and Tallinn is now...

Ostello

3

The Sleeeping Maris Tallinn

1 Vaike Karja building 7,Tallinn

Da € 7

mappa

The Sleeeping Maris is named in honour of a long term winter resident of The Dancing Eesti who blamed the hostel for sapping her energy and making her sleep days on end....

Pensione B&B

4

Kaupmehe 8

Kaupmehe 8,Tallinn

Da € 8

mappa

If You are looking for cheap and comfortable place to stay during Your journey, then our hostel will be the best place to stay. Our hostel is known for its comfort and...

Ostello

5

Red Emperor Hostel

Aia 10,Tallinn

Da € 8

mappa

Imagine Tallinn and a bearded Australian. Imagine he creates a hostel with a community, an experience, and an atmosphere bursting with creativity, excitement and fun......

Ostello

6

FeelGood Hostel Tallinn

Kaarli Pst.11,Tallinn

Da € 8

mappa

Centraly located- small and cozy- fresh interior- perfect travelers place!Enjoy our staff ecscursions in the historical old town or join our pubcrawl late at night. Daily...

Ostello

7

Fat Margaret's

Pohja puiestee 27,Tallinn

Da € 8

mappa

Friendly Fat Margaret's hostel can be found in the very centre of Tallinn. It is located just at the gate of Tallinn's medieval old town - a minute's walk away from the...

Ostello

Ostello

9

Knight House

Rüütli 18,Tallinn

Da € 9

86.17 %

mappa

Don't miss out on the unique chance to sleep in an UNESCO listed historic monument in the center of the Old Town of Tallinn! Knight House offers stylish private room...

Ostello

10

Tallinn Backpackers

Olevimägi 11,Tallinn

Da € 9

88.83 %

mappa

******************************Consulta le nostre offerte speciali in corso si trova sotto la scheda in alto a destra dello schermo!******************************Tallinn...

Ostello

11

Old Town Alur Hostel

Lai 20 Tallinn,Tallinn

Da € 9

78.83 %

mappa

The Old Town Alur Hostel is one of the best located hostels in Tallinn, as it is just around the corner of the Town Hall Square but still in a quiet street. All of our...

Appartamento

12

Lai Street Lodge

Lai 32,Tallinn

Da € 9

78.83 %

mappa

This unique apartment has 6 beds in three rooms, a SAUNA, flat-screen cable TV, free fast WIFI, modern fully-fitted kitchen with dishwasher, dining area, lounge. There is...

Ostello

Pensione B&B

14

Haaviku Holiday Home

Sagadi,Lahemaa National Park

Da € 10

81.67 %

mappa

Haaviku Holiday Home is located in Estonia, Tepelv�lja village in Lahemaa National Park. Our trademarks are 'nature' and 'privacy'. Three cabins, sauna and...

Pensione B&B

15

Gabriel Guest House

Kallasmaa 3,,Maardu

Da € 10

81.67 %

mappa

If you are on vacation or work-trip in Tallinn, and wish to have comfortable hotel-style accommodation at good price, we wish to offer you our private rooms for rent at...

Hotel economico

16

Center Hotel Tallinn

Narva mnt 24,Tallinn

Da € 10

81.67 %

mappa

Center Hotel is the perfect hotel for you if you value reasonable prices and proximity to Tallinn Old Town. Personal and friendly service in our hotel makes it a good...

Ostello

17

GIDIC Backpackers

31 Tartu Maantee,Tallinn

Da € 10

81.67 %

mappa

GIDIC Backpackers offre un'atmosfera ideale per i backpackers, siamo situati nel centro storico della città, a 7 minuti a piedi dal centro. Abbiamo uno staff molto...

Ostello

18

Hostel Louna

Louna 2,Parnu

Da € 10

81.67 %

mappa

We offer comfortable private rooms with private bathrooms on the second floor. On the third floor, there are cozy private rooms and dormitory rooms with shared bathroom...

Ostello

19

The Monk's Bunk

Tatari 1,Tallinn

Da € 10

85.67 %

mappa

Your week ahead at Monk's:Monday: Karaoke Night Tuesday: Day trip with staff + Trip to rooftop cinema to see GhostbustersWednesday: Free Pub CrawlThursday: Monk's weekly...

Ostello

20

16EUR Hostel

Roseni 9,Tallinn

Da € 10

68.83 %

mappa

Friendly hostel 16EUR is situated in the heart of Tallinn city centre. In the historical Rotermann Quarter that lies between port, Viru square and Tallinn's medieval Old...
Ps. Grazie per il vostro supporto. Speriamo di avervi aiutato a trovare ostelli economici e convenienti adatti alle vostre esigenze. Continuate a viaggiare e a sognare!
Ostelli Tallinn Ostelli Estonia Hotel Tallinn Hotel Estonia
Carte de Tallinn Karte von Tallinn Mapa Tallinn Map of Tallinn