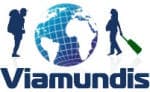 ▪ Matera (Guía de viaje)

Meteo Matera

Viaggiare in Italia

Articoli Informagiovani

Ostelli in Italia

Ostelli in Europa
Hotel a Matera (1,2,3,4,5 stelle)
Hotel in Italia (1,2,3,4,5 stelle)

Forum Viaggiare in Italia

Hostales Matera

Jugendherberge Matera

Auberges de Jeunesse Matera

Hostels Matera
Hostales en Matera - Hostales Baratos en Matera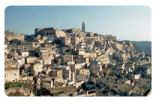 HOSTALES MATERA Sin gastos de reserva. Los precios son por persona por noche. Clica el nombre del Hostal para reservar. En esta página puedes escoger y reservar tu Hostal en Matera de un modo fácil y seguro. Aquí abajo tienes la lista completa de Hostales en Matera
(4 Hostales)
Pensione B&B

1

Best Value

Via Fratelli Grimm 5,Matera

Desde € 22

78 %

mapa

We offer nice double/triple rooms in a big apartment in Matera, 300 mt from Sassi di Matera.Located only 300 mt from the railway station, we offer free pick up service...

Apartamento

2

Casa Matera Sassi

Via Santa Cesarea 9,Matera

Desde € 25

78 %

mapa

Casa Matera Sassi has a little apartment made of tufa, the tipical stone of Sassi righ at on the border of sassi old town in matera. It has an independent cooking corner...

Pensione B&B

3

B&B Matera City

Via Giolitti 25,Matera

Desde € 25

78 %

mapa

Due letti matrimoniali,la cucina privata ed il bagno privato oltre ad un ampio terrazzo

Pensione B&B

4

Bagni di Sole B&B

Via Annibale M. di Francia sn,Matera

Desde € 26

78 %

mapa

In a peaceful area very close to the center of Matera, you will find our guesthouse. A large villa in a great mediterranean garden, composed of three bright rooms and...
Ostelli Italia Auberges de Jeunesse Italie Hotel Matera
Carte Matera Karte von Matera Mapa Matera Map of Matera
Carte Basilicate Karte von Basilicata Mapa Lucania Map f Basilicata