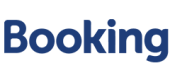 • Kiev (guida della città)

Visite guidate in Italiano
🏠 Ostelli a Kiev ⚡
• Auberges de Jeunesse Ukraine
Ostelli economici in Ucraina - Ostelli della gioventù in Ucraina




OSTELLI UCRAINA QUI TROVERAI L'ALLOGGIO ECONOMICO CHE STAVI CERCANDO. I seguenti ostelli, alberghi economici, appartamenti e Bed&Breakfastin Ucraina sono stati selezionati per voi da diversi fornitori in base alla centralità e al rapporto qualità prezzo. Prenota in meno di 2 minuti! Nessun costo di prenotazione. I posti disponibili possono terminare, prenota per tempo. Vedi le tue vecchie prenotazioni e Facebook Informagiovani Ostelli
(174 Ostelli)
Ostello

1

Compass Inn

Denisa Lykiyanovicha Street 12,Lviv

Da € 4

mappa

Located near the historical center of Lviv, at the foot of the ancient citadel, Compass Inn is a place, where time has stopped. Comfortable atmosphere of the ancient...

Ostello

2

Mini Hostel Kiev

43, Chervonoarmiis'ka St.,Kiev

Da € 5

mappa

The hostel offers a friendly Ukrainian hospitality and Western management standards. Giving a high standard of service to all our guests is our top priority - and we...

Ostello

3

Salve Hostel

18/1G, Prorizna Street, Floor 6, Apt. 46,Kiev

Da € 5

mappa

Airport transfer - 250 UAHBreakfast only 30 UAH 1) coffe/tea, juice, fried eggs with bacon, bread roll.2) coffe/tea, juice, muesli with millk, bread roll.3) coffe/tea,...

Ostello

4

Mini Hostel Lviv

Sichovyh Streltsov St., 12,Lviv

Da € 5

mappa

Mini Hostel Lviv is located just a few minutes walking to the famous Opera House, Shevchenko monument, Rynok Square and Ratusha, where you will enjoy the panoramic views...

Ostello

Hostel consists of 25 repaired rooms, each designated for 4 persons, thus in total it can accommodate up to 120 people. A room contains 4 beds, 4 cabinets, 4 chairs, a...

Ostello

6

Why not? Kiev

Saksahanskoho Street 30A/3,Kiev

Da € 5

mappa

Kiev is a beautiful city to visit in any season but with it's parks, river beaches and wide streets with outdoor cafes the summer is a fantastic time to explore the...

Ostello

7

Cats' House Hostel

Saksahans'koho, 20/4, 2nd floor,Lviv

Da € 5

mappa

Welcome to Cats' House Hostel. Our hostel is situated in the old Austrian house in the middle of Lviv. You can reach all places of interest within a 10 minutes walk and...

Ostello

Ostello

9

Kiev Central Station

Gogolivska 25 Apt 11,Kiev

Da € 6

mappa

PROMO 12-Beds Dorm (4.5-5 EURO) applies to ONLINE BOOKINGS made for Min. 2 and Max. 5 nights stay. Door prices might be different and depend on room type, our...

Ostello

10

Downtown Hostel

Kropyvnytskogo str. building nr 12, floor 5.,Kiev

Da € 6

mappa

Ben venuti nell'ostello più accogliente di Kyiv. In nostro ostello ci sono stanze grandi, pulite, due balconi e l'aria condizionata in ogni stanza. 24 ore sul 24 vi...

Ostello

11

Retro Hostel Shevchenko

16, Shevchenko Ave.,Lviv

Da € 6

83.5 %

mappa

The hotel(SUN) with hostels prices! We are the largest(100 beds), most visited, of course, the best located hostel in Lviv.Compare our prices and place with others and...

Ostello

12

International Hostel Old Kharkov

41, Poltavskyi Shlyah. 1st floor. Apt. 7-A,Kharkov

Da € 6

83.5 %

mappa

Welcome to the first hostel in Kharkov! We are located just 5 minutes walk from the train station. NEW!!! 5 bed(3+twin) private room for family or friends groups. 6...

Ostello

13

Kharkov Citizen

Moskowskij Prospekt 131 b, 85,Kharkov

Da € 6

83.5 %

mappa

Stay in the new three rooms furnished with a comfortable kitchen, 2 bathrooms, all necessary appliances = sleeps from 2 to 5 people per room, up to 10 people in 3 rooms....

Ostello

14

Mister Hostel

Bankivska 5,Lviv

Da € 6

83.5 %

MisterHostel was opened in August 2009. Our new hostel in Lviv is guaranty for very cheap accommodation in the heart of Lviv with all kinds of service backpackers in...

Ostello

Ostello

16

Fenomen Hostel

Str. Pivdenny Bulvar, 38,Ivano-Frankivsk

Da € 6

83.5 %

mappa

Fenomen is Hostel number 1 in Ivano-Frankivsk!We are located in a separate little world of the Ukrainian Carpathian Mountains within the city. While here we can provide...

Ostello

17

Stay House

Dovbusha Str., 2a/4,Lviv

Da € 6

83.5 %

mappa

The Stay House has 10-bedded room with bunk beds, 300UAH per day. 8-bedded room with bunk beds. Kitchen (microwave, kettle, sink, tables, toaster,chairs). Bathroom (2...

Ostello

18

The Kosmonaut Hostel

Tomashivskoho 4,Lviv

Da € 6

88.83 %

mappa

test

Ostello

19

Why Not? Chillout Kiev

Gorkogo 22B/35,Kiev

Da € 7

88.83 %

mappa

Most relaxed hostel in the center of Kiev. Run by a Polish girl, a Ukrainian and a British guy who are always willing to show you best spots to see during the day and...

Ostello

20

Main Square Hostel

Prorizna street 7..apt 72 .4th Floor,Kiev

Da € 7

88.83 %

mappa

You are welcome to the main square in Kiev.Chernobyl Tour with us 149 USD Our hostel is located just on the off the main street of Kiev -Kreshatik- on a very quiet...
Ps. Grazie per il vostro supporto. Speriamo di avervi aiutato a trovare ostelli economici e convenienti adatti alle vostre esigenze. Continuate a viaggiare e a sognare!
Carte Kiev Karte von Kiev Mapa Kiev Map of Kiev