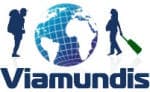 Kiev (guida della città)

Meteo Kiev

Viaggiare in Europa

Viaggiare in Italia

Voli economici Ryanair, Easy...

Visite guidate in Italiano

Articoli Informagiovani

Ostelli in Europa

Forum Informagiovani

Mappa di Kiev

Mappa dell'Ucraina

Hostels Kiev

Hostales Kiev

Auberges de Jeunesse Kiev

Jugendherberge Kyjiv

Jugendherberge Ukraine

Auberges de Jeunesse Ukraine

Hostales Ucraina

Hostels Ukraine
Ostelli Kiev - Ostelli della gioventù a Kiev




OSTELLI KIEV QUI TROVERAI L'ALLOGGIO ECONOMICO CHE STAVI CERCANDO. Ogni ostello chiede un piccolo anticipo alla prenotazione e il saldo quando si arriva.I seguenti ostelli, alberghi economici, appartamenti e Bed&Breakfast a Kiev sono stati selezionati per voi da diversi fornitori in base alla centralità e al rapporto qualità prezzo. I prezzi di ogni ostello sono a persona a notte. Prenota in meno di 2 minuti! I posti disponibili possono terminare, prenota per tempo. Vedi le tue vecchie prenotazioni
(58 Ostelli)
Ostello

1

Mini Hostel Kiev

43, Chervonoarmiis'ka St.,Kiev

Da € 5

mappa

The hostel offers a friendly Ukrainian hospitality and Western management standards. Giving a high standard of service to all our guests is our top priority - and we...

Ostello

2

Salve Hostel

18/1G, Prorizna Street, Floor 6, Apt. 46,Kiev

Da € 5

mappa

Airport transfer - 250 UAHBreakfast only 30 UAH 1) coffe/tea, juice, fried eggs with bacon, bread roll.2) coffe/tea, juice, muesli with millk, bread roll.3) coffe/tea,...

Ostello

3

Why not? Kiev

Saksahanskoho Street 30A/3,Kiev

Da € 5

mappa

Kiev is a beautiful city to visit in any season but with it's parks, river beaches and wide streets with outdoor cafes the summer is a fantastic time to explore the...

Ostello

4

Kiev Central Station

Gogolivska 25 Apt 11,Kiev

Da € 6

mappa

PROMO 12-Beds Dorm (4.5-5 EURO) applies to ONLINE BOOKINGS made for Min. 2 and Max. 5 nights stay. Door prices might be different and depend on room type, our...

Ostello

5

Downtown Hostel

Kropyvnytskogo str. building nr 12, floor 5.,Kiev

Da € 6

mappa

Ben venuti nell'ostello più accogliente di Kyiv. In nostro ostello ci sono stanze grandi, pulite, due balconi e l'aria condizionata in ogni stanza. 24 ore sul 24 vi...

Ostello

6

Main Square Hostel

Prorizna street 7..apt 72 .4th Floor,Kiev

Da € 7

mappa

You are welcome to the main square in Kiev.Chernobyl Tour with us 149 USD Our hostel is located just on the off the main street of Kiev -Kreshatik- on a very quiet...

Ostello

7

Why Not? Chillout Kiev

Gorkogo 22B/35,Kiev

Da € 7

mappa

Most relaxed hostel in the center of Kiev. Run by a Polish girl, a Ukrainian and a British guy who are always willing to show you best spots to see during the day and...

Ostello

8

Gagarin Hostel

11, Pervomaiskoho Leonida Str,Kiev

Da € 7

mappa

Hostel Gagarin is located in the centre of Kiev, downtown in Pechers'kyi area, less than 3-minute walk from Klovska metro station. 6 minute walk to the Olimpic Stadium....

Ostello

9

Hostel Crown

ul. Sribnokil'skaya 1,Kiev

Da € 7

mappa

Hostel Crown - this is not just a mini-hostel - it is a European-style residence with European standards - it's a lifestyle! Hostel Crown is a real opportunity to spend...

Ostello

Ostello

11

Magic Bus Kiev

31 Saksaganskogo Str, apt.3,Kiev

Da € 7

mappa

SUMMERTIMEGet the sunshine spirit and love vibrations in the Magic Bus!Magic is in the Air!Hello Friend,Let me show you our hostel. This lovely place is named Magic Bus...

Ostello

Ostello

13

Hostel Really Central Kiev

Bogdana Khmelnitskogo str. building nr 10,Kiev

Da € 8

mappa

Siamo a solo 1 minuto a piedi dalla via principale Kreshatik e 3 minuti dalla piazza Indipendenza2 minuti daARENA CENTER la discoteca piu popolare in Ucraina ! Siamo...

Ostello

14

Dream Party Hostel

47 Chervonoarmiis'ka St.,Kiev

Da € 8

mappa

You are young in your heart, like traveling, meeting new friends and PARTING together? Then you are in the right place! Dream Party Hostel was recently redesigned in...

Ostello

15

Abrikos Hostel

Ul. Abrikosovaja 8,Kiev

Da € 8

mappa

To date, we offer our guests 5 comfortable rooms: 4 people, 6 people, 8 people and a separate room with separate entrance bedroom apartment for 2-4 persons with kitchen...

Ostello

16

ZigZag Hostel

3A Gor'kogo str., 6th floor, apt. 18,Kiev

Da € 8

mappa

Excellently located in the heart of the city near Olympic Stadium, main street Kreshatyk and metro station Lva Tolstogo international ZigZag hostel provides you with the...

Ostello

17

City Center Hostel

Sofiivska Str. Nr 2,Kiev

Da € 9

mappa

Ben venuti in nuovo ostello moderno, il quale si trova in centro di Kyiv in Piazza dell'Indipendenza. L'ostello si compone di 6 stanze, di cui 4 sono private, una è da 5...

Ostello

18

Kiev Lodging Hostel

5 Pushkinskaya str., 2nd floor, apt. 10,Kiev

Da € 9

mappa

Kiev Lodging Hostel5 Pushkinskaya str., 2nd floor, apt. 10Siamo situati 1 MIN (60 sec) dal Kreschatik STR. (LA PRINCIPALE STR.) E 1 min dalla INDIPENDENZA SQ. (LA...

Ostello

Ostello

20

One Step Independence Square Hostel

Prorizna str. 18/1 G,Kiev

Da € 9

mappa

Il nostro ostello si trova fra la Piazza dell'Indipendenza, Via Khreshchatyk e Porta d'Oro, solo tre minuti in piedi dalla piazza centrale della capitale - Piazza...
Ps. Grazie per il vostro supporto. Speriamo di avervi aiutato a trovare ostelli economici e convenienti adatti alle vostre esigenze. Continuate a viaggiare e a sognare!
Ostelli Kiev Ostelli Ucraina Hotel a Kiev Hotel in Ucraina
Carte Kiev Karte von Kiev Mapa Kiev Map of Kiev