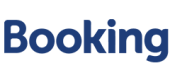 • Burgos (Travel Guide)
✈ Voli economici per la Spagna
✈ Voli economici per Santander
🌎
Viaggiare in Europa
🏠 Ostelli a Burgos ⚡
• Mappa delle regioni della Spagna
Hostels in Burgos - Youth hostels in Burgos




HOSTELS BURGOS click on the name of the hostels to book (small deposit with Visa, Mastercard or Paypal, the remaining is due on arrival at the hostel). It takes only 2 minutes to book the hostel in Burgos of your choice at the best price.
(11 Hostels)
Budget Hotel

1

Hotel Rey Arturo

Ctra. A66, KM. 6,600,Burgos

From € 11

map

The Hotel welcomes travellers, tourists and businessmen looking for a comfortable place where they can relax, just a few minutes from Burgos and the business areas. We...

Budget Hotel

2

Hotel Alda Entrearcos

Calle de la Paloma 4,Burgos

From € 13

map

You can enjoy 4-storey manor house completely renovated and with beautiful design.Entrearcos Property is part of the chain of properties ALDA Properties, a company that...

Guesthouse

3

Hostal Montorio

Calle Burgos 35,Burgos

From € 15

map

Hostal Montorio is located in Montorio, only 20 minutes far from Burgos city centre and next to Aguilar de Campao (Palencia).Our employees are known for their kindness...

Guesthouse

4

Hostal Arlanzon

Vitoria 242 1º,Burgos

From € 16

map

Located midway between Burgos Airport and the historic centre, Hostal Arlanzón is a 10-minute drive from both. Set on the main Vitoria Street, it offers free Wi-Fi and...

Budget Hotel

5

Hotel Camino de Santiago

Carretera Logroño KM 102,Burgos

From € 17

map

Hotel Camino de Santiago is a 3 star hotel offering personalized attention as well as first quality services and facilities. It is located 5 minutes away from Burgos, in...

Budget Hotel

6

Hotel Buenos Aires

Ctra. N I, km. 245,Burgos

From € 18

map

A 10-minute drive from Burgos´ old town, this hotel is located next to the airport and the Villafría Industrial Estate, with good connections to the N1. The hotel is...

Guesthouse

7

Happy Hostal Carrales

Puente Gasset 4 1st Right,Burgos

From € 20

map

Hostal Carrales is in the heart of Burgos, is the perfect place to learn about the rich heritage of the town of El Cid.It has comfortable rooms, including single, double...

Budget Hotel

8

Hotel Corona de Castilla

C/ Madrid, 15,Burgos

From € 21

map

In the heart of Burgos, are strategically placed to enjoy the rich cultural and gastronomic capital of the City. The uniqueness of the Hotel Corona de Castilla is based...

Budget Hotel

9

Hotel Bulevar Burgos

Bonifacio Zamora de Usabel Ed. 1A,Burgos

From € 22

78.33 %

map

Hotel Bulevar is the perfect point of departure to visit the city of Burgos and its surprising tourist and gastronomic resources.A modern and quiet hotel located 5...

Budget Hotel

10

Hotel Abadia

Avda. Villadiego 10,Burgos

From € 23

78.33 %

map

Hotel Abadia's isl located in the university area. In front of the Faculty of Humanities and before the Faculty Politicnica. Just past the Parque del Parral - the perfect...

Budget Hotel

11

Hotel Via Gotica

Plaza Vega 3,Burgos

From € 28

78.33 %

map

Located in the heart of the capital of Burgos, in the historic area, the river Arlanzon, with stunning views of the Cathedral and the Arc de Santa Maria. Its location is...

Ostelli Burgos Ostelli Spagna Hotel Burgos Hotel Spagna
Carte d'Espagne Karte von Spanien Mapa de España Map of Spain