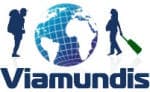 ▪ Barcellona (guida delle città)
▪ Alcala de Henares ▪ Alicante
▪ Santillana del Mar ▪ Siviglia
▪ Teruel ▪ Valladolid ▪ Valencia
✈ Voli economici per la Spagna
✈ Voli economici per Barcellona
• Mappa delle regioni della Spagna
• Auberges de Jeunesse Barcelone
OSTELLI IN SPAGNA - OSTELLI DELLA GIOVENTU' IN SPAGNA




OSTELLI SPAGNA QUI TROVERAI L'ALLOGGIO ECONOMICO CHE STAVI CERCANDO . Ogni ostello chiede un piccolo anticipo alla prenotazione e il saldo quando si arriva.I seguenti ostelli, alberghi economici, appartamenti e Bed&Breakfast in Spagna sono stati selezionati per voi da diversi fornitori in base alla centralità e al rapporto qualità prezzo. Prenota in meno di 2 minuti! Nessun costo di prenotazione. I posti disponibili possono terminare, prenota per tempo.
(2177 Ostelli)
Pensione B&B

1

Hostal Helena

Gran Via 44, 9Izq,Madrid

Da € 1

mappa

Hostal Helena is a charming Hostal in Gran Via St. in Madrid. Within the variety of Hostals in Madrid it is a clean and quiet and cheap Hostal that offers its clients the...

Pensione B&B

2

Hostal Montreal

C/Cruceiro de Roo, s/n,Outes

Da € 2

mappa

Welcome to Hostal MontrealWe are located in Sierra de Outes, a site located between Santiago de Compostela and Finisterre.In our facilities, newly reformed, we have...

Appartamento

3

Microtel Bauhaus Gran Via

Gran Via 686,Barcelona

Da € 5

mappa

Microtel Bauhaus Gran Via è un appartamento pulito e moderno in comune che è appena stato completamente ristrutturato (2012) dall'alto verso il basso. Tutto nuovo di...

Appartamento

4

Apartment BCNeta

Calle Doctor Aiguader 9-11,Barcelona

Da € 5

mappa

New! New! New! Finished in 2013! This 1 bedroom, 1 bathroom is the perfect accommodation to start off a great Barcelona holiday. Walking distance from the beach and city...

Campeggio

5

Oasis Country Park

Ptda. Els Casals Rugat,Gandia

Da € 6

mappa

This quiet park is set in a wooded area, surrounded by beautiful mountains, in the village of Rugat. A peaceful picturesque area on an English run park with all modern...

Ostello

6

Black Swan

Ali Bei 15,Barcelona

Da € 6

mappa

La nostra reception é sempre aperta. Al vostro arrivo riceverete una mappa e tutte le informazioni di cui avete bisogno. Il nostro staff vi aiuterá a scegliere le...

Pensione B&B

7

Hostal Gran Via 44

Granvia 44 8D,Madrid

Da € 6

mappa

GranVia44 property is one of the most welcoming and cozy inns in Madrid.Located in the center of Madrid is the Gran Via near Plaza de Callao, between lines 5 (green)...

Appartamento

8

Economic Stay In Badal

Rambla de Badal 26, Esc A, Ent 3, 08014,Barcelona

Da € 6

mappa

It is a beatifull, well furnished apartment situated on a beautiful location of Rambla de badal .It is a big apartment consisting of 4 bedroom,It is situated on the...

Pensione B&B

Campeggio

Appartamento

Appartamento

Appartamento

Pensione B&B

14

Pension Lemus

Calle Hortaleza 7,Madrid

Da € 7

mappa

The Pension Lemus is a very a economical option when visiting the wonderful city of Madrid. It has an excellent location near the Gran Via and Chueca and close to the...

Pensione B&B

Appartamento

16

Apartamentos Goodnight Madrid

Calle Hortaleza 18,Madrid

Da € 7

mappa

All apartments we offer have a full equipment and their central location.We have a group of apartments in the heart of Madrid.In the Apartamentos Goodnight, we offer high...

Pensione B&B

17

Pension Enebral

Velarde 22 3,Madrid

Da € 7

77.17 %

mappa

Pension Enebral is situated in one of the most beautiful neighborhoods in central Madrid, just 100 meters from the famous quarter of Chueca, surrounded by typical of...

Appartamento

18

Apartamentos Balansat

Puerto San Miguel s/n,Ibiza

Da € 7

77.17 %

mappa

Balansat Apartments complex is in the North part of the Island located only five minutes away from a beach and surrounded by pine clad hills, the place is Puerto De San...

Pensione B&B

19

AAl @ Rooms

Gran Via de les Corts Catalanes 472, 5B,Barcelona

Da € 7

77.17 %

mappa

Al @ Rooms is your guesthouse in Barcelona, with 3 bedrooms 1 single and 2 double rooms for rent in the center of Barcelona.The renovated apartment with a lot of light,...

Pensione B&B

20

Bio Space Guesthouse

Calle Susana, 40,Tenerife

Da € 7

77.17 %

mappa

Bio Space Guesthouse is idyllically located in Los Silos, in the verdant hills of northwest seaside of Tenerife. Accommodation is provided in 3 rustic wooden simple...
Ps. Grazie per il vostro supporto. Speriamo di avervi aiutato a trovare ostelli economici e convenienti adatti alle vostre esigenze. Continuate a viaggiare e a sognare!
Ostelli Barcellona Ostelli Spagna Hotel Barcellona Hotel Spagna
Carte d'Espagne Karte von Spanien Mapa de España Map of Spain
Carte de Barcelone Karte von Barcelona Mapa Barcelona Map of Barcelona