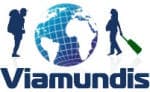 Maribor (guida della città)

Meteo Maribor

Viaggiare in Europa

Viaggiare in Italia

Voli economici Ryanair, Easy...

Visite guidate in Italiano

Articoli Informagiovani

Ostelli in Slovenia

Ostelli in Europa

Forum Informagiovani
Ostelli Maribor - Ostello Maribor




OSTELLI MARIBOR QUI TROVERAI L'ALLOGGIO ECONOMICO CHE STAVI CERCANDO. Ogni ostello chiede un piccolo anticipo alla prenotazione e il saldo quando si arriva.I seguenti ostelli, alberghi economici, appartamenti e Bed&Breakfast a Maribor sono stati selezionati per voi da diversi fornitori in base alla centralità e al rapporto qualità prezzo. I prezzi di ogni ostello sono a persona a notte. Prenota in meno di 2 minuti! Nessun costo di prenotazione. I posti disponibili possono terminare, prenota per tempo. Vedi le tue vecchie prenotazioni
(16 Ostelli)
Ostello

1

Adam in Eva Hostel

V Zavoju 40 b,Maribor

Da € 12

mappa

Charming Hostel accommodation in Maribor is waiting for you!Royal tea house Adam & Eva is one of the major tourist attractions of Maribor. The place is design like a...

Ostello

2

Hostel Pekarna

16 Ob Zeleznici,Maribor

Da € 17

mappa

Hostel Pekarna is situated on the right bank of the river Drava, right next to Magdalenski park, close to the town centre.Hostel Pekarna is part of the Cultural centre...

Ostello

3

Lollipop Hostel

Maistrova Ulica 17,Maribor

Da € 18

87 %

mappa

Including free breakfast Top rated Maribor hostel 2008- 2009-2010-2011-2012A friendly, welcoming true travelers/backpackers hostel in the old town centre...

Pensione B&B

Appartamento

5

Apartmen Pohorje - Maribor

Ob ribniku 66,Maribor

Da € 20

87 %

mappa

The apartment is situated in the vicinity of Pohorje, only a short walk from shops, cash machine and bus stop. In the surrounding you can do many sport activities, like...

Pensione B&B

6

Guesthouse Mlada Lipa Maribor

Lackova Cesta 76,Maribor

Da € 20

87 %

mappa

Guesthouse Mlada lipa is located in a peaceful location - near ski centre Pohorje, only 3 km out of city centre. Nearby you can find everything - cinema centre, shoping...

Hotel economico

Pensione B&B

8

Guesthouse Kuzner

Oblakova ulica 10,Maribor

Da € 26

87 %

mappa

We offer you a unique experience of Slovenian culture and cuisine including typical Slovenian wine harvesting, old city Maribor, Festival Lent, the oldest wine tree in...

Ostello

9

Youth Hostel Uni Hotel

Volkmerjev Prehod 7,Maribor

Da € 27

87 %

mappa

YOUTH HOSTEL UNI HOTELMaribor's most central youth hostel which was rewardes with 5 triangels , the highest level of YH categorisation in Slovenia.- in the centre of the...

Hotel economico

10

Hotel Tabor

Ulica Heroja Zidanska 18,Maribor

Da € 27

87 %

mappa

Hotel Tabor*** is a cosy, family-run city hotel, located in the centre of Maribor city, on the way from Old Town (15 min wlak) to skiing and recreational centre Pohorje...

Appartamento

11

Maribor Apartment

Poštna ul. 3,Maribor

Da € 30

87 %

mappa

The Guba apartment is located on lovely Postna Street in a very center of Maribor old city (pedestrian zone) lined with traditional houses, cafes and boutiques, just a...

Hotel economico

12

Garni Hotel Merano

Macunova ulica 1,Maribor

Da € 34

87 %

mappa

All rooms have big beds with Medico - mattresses, possibility of separated beds, bathrooms with shower or bath tub, direct phone line, free wi-fi, refrigerator and cable...

Hotel economico

13

Hotel Orel Sl

Volkmerjev prehod 7, Maribor,Maribor

Da € 38

87 %

Three star city hotel, located in the centre of the old Maribor city core, has a long-standing tradition and was completely renovated. It is just a few minutes walk from...

Hotel economico

14

Hotel Piramida

Grajski trg 3,Maribor

Da € 40

87 %

mappa

Hotel Piramida is ideal for the business or leisure traveller and ideally situated in the centre of Maribar close to the train station.The Piramida hotel is renovating a...

Hotel economico

15

Hotel Lent

Dravska ulica 9,Maribor

Da € 44

87 %

mappa

Situato nel centro di Maribor, sulle rive del fiume Drava, l'Hotel Lent offre sistemazioni con aria condizionata e connessione internet Wi-Fi gratuita, e splendide viste...

Hotel economico

16

City Hotel - Maribor

Ulica Kneza Koclja 22,Maribor

Da € 65

87 %

mappa

Flat-screen TVs with satellite channels and a minibar are standard in all of Hotel City Maribor's rooms. All rooms are air conditioned and soundproofed.The à la carte...
Ps. Grazie per il vostro supporto. Speriamo di avervi aiutato a trovare ostelli economici e convenienti adatti alle vostre esigenze. Continuate a viaggiare e a sognare!
Ostelli Maribor Ostelli Lubiana Ostelli Slovenia
Carte de la Slovénie Karte von Slowenien Mapa Eslovenia Map of Slovenia
Carte de Maribor Karte von Maribor Mapa Maribor Map of Maribor