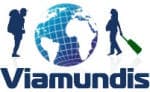 Mosca (Guida città)

Meteo Mosca

Viaggiare in Europa

Viaggiare in Italia

Voli economici Ryanair, Easy...
Corsi di lingua in tutto il mondo

Visite guidate in Italiano

Articoli Informagiovani

Ostelli in Russia

Ostelli in Europa

Hostales Moscú

Auberges de Jeunesse Moscou

Hostels Moscow

Hostales en Rusia

Auberges de Jeunesse Russie
Ostelli Russia - Ostelli della Gioventù in Russia





OSTELLI RUSSIA QUI TROVERAI L'ALLOGGIO ECONOMICO CHE STAVI CERCANDO . Ogni ostello chiede un piccolo anticipo alla prenotazione e il saldo quando si arriva.I seguenti ostelli, alberghi economici, appartamenti e Bed&Breakfast in Russia sono stati selezionati per voi da diversi fornitori in base alla centralità e al rapporto qualità prezzo. I prezzi di ogni ostello sono a persona a notte. Prenota in meno di 2 minuti! Nessun costo di prenotazione. I posti disponibili possono terminare, prenota per tempo. Vedi le tue vecchie prenotazioni
(350 Ostelli)
Pensione B&B

Ostello

Just a 10-minute drive from the large Riviera Water Park, this hostel in Kazan offers free Wi-Fi, brightly decorated rooms, and a 24-hour reception. Daily breakfast is...

Pensione B&B

3

At the river

Parkovaya St., 19-2,Aktash

Da € 5

mappa

For accommodation of tourists two apartments of three apartment houses are offered. The house is located near the river, nearby the wood, mountains.Also the vacationer...

Ostello

4

Friends Hostel - Griboedova

Griboedova Channel, 20,St Petersburg

Da € 6

mappa

Nuovo e il piu� grande ostello di San Pietroburgo. La posizione fantastica, la veduta del Cattedrale di Kazan, lo staff affetuoso, servizi migliori , biciclette in...

Ostello

5

Old Flat Hostel on 1st Sovetskaya

1st Sovetskaya str. 12 app.1,St Petersburg

Da € 6

mappa

Old Flat hostel at 1st Sovetskaya is situated in the heart of St. Petersburg is just a 5-minute walk from the main Moscovskiy Train Station. It offers a 24-hour...

Ostello

Since the opening of a mini hostel 'Fredericks is an example of the highest level of service and individual approach to each guest, and can be considered one of the...

Ostello

7

Red House Hostel

Liteyny prospect, 46,St Petersburg

Da € 7

mappa

Red House Hostel has just opened and happy to accommodate the first guests in its wonderful new design of rock-n-roll style and highly-equipped interior !!In Red House...

Ostello

8

Retro House St Petersburg

Fontanka embankment, 51-53, 10,St Petersburg

Da € 7

mappa

**Special Offer!!! If you book 4 nights in any Dorm, the 4th is For Free!!The hostel Retro House offers you an accommodation in 12-, 10-, 8-, double and single rooms. All...

Ostello

Campeggio

10

BaikalCamp

Kultuk Settlement,Slyudyanka

Da € 7

mappa

Our campsite consists of 10-14 tents of different capasity (2 PAX, 3 PAX, 4 PAX), toilet, shower and common place covered of the rain. We do provide sleeping place in a...

Pensione B&B

11

359 Guesthouse

Samara,Samara

Da € 7

mappa

Opened in 2012. Equipped with evth you may need. Rooms with own and shared bathroom. TV in each room. Free wifi. Across the street theres a fitnes centre, swimming pool,...

Ostello

12

Hostel-museum Red Star

Muranovskaya st.4,,Moscow

Da € 8

mappa

Welcome to quaint Hostel-Museum Red Star = HMRS! It's very cognitive. HMRS - is tourist and art project. Our design will surprise you. To spend the night in a �fairy...

Ostello

13

Central Hostel

Semji Shamshinyh st. 12, flat 113,Novosibirsk

Da € 8

mappa

Central hostel of Novosibirsk is situated in the center of the city, behind the biggest mall - Aura, seven minutes away from metro station Ploschad Lenina and the main...

Ostello

Tvorchesky Hostel offers a Standard Twin Private Room, a Standard 3 Bed Private Room, a Standard 4 Bed Mixed Dorm, 2 Family Rooms. A shared fully equipped kitchen, a...

Ostello

We can organize birthday parties in an unforgettable place for a weekend, stay with us for your new year Holiday 2013The first hostel in Barnaul built as an European...

Ostello

16

BackPacker's Republic

Street Chaykovskogo, 37,St Petersburg

Da € 8

mappa

We have free breakfast, free Wi-Fi, free common kitchen with tea/coffee-making facilities all day long, free laundry service and... we serve free Russian blinis for...

Ostello

17

Nova Hostel

Vasilievsky Island 7th,St Petersburg

Da € 8

mappa

Nova Hostel is situated on the perfect small street on Vasilievsky Island - St. Petersburg' 'Latin Quartier', the historical part of the city, where St. Petersburg...

Ostello

18

Svoi Hostel

Zagorodny Prospect,64.,St Petersburg

Da € 8

mappa

Svoi Hostel is situated in center of St Peterburg. We offer comfortable dorm and private rooms to your choice.We are glad to offer you:Free Wi-FiBreakfast is includedFree...

Ostello

19

Hostel PanDa

Sergeya Laso 6a,Krasnoyarsk

Da € 8

mappa

Dear travelers! So you want to visit our kind and friendly city of Krasnoyarsk. The reasons that you planned this trip, may be different. Study, student, business,...

Ostello

20

Dostoevsky Hostel

Inskaya st., 56 - 8,Novosibirsk

Da € 8

mappa

Dostoevsky offers a deal to the guests! click on the 'Deals' page to know more!Our hostel is the biggest and most historical one in the city. From its launching it hosted...
Ps. Grazie per il vostro supporto. Speriamo di avervi aiutato a trovare ostelli economici e convenienti adatti alle vostre esigenze. Continuate a viaggiare e a sognare!
Ostelli San Pietroburgo Ostelli Russia
Carte de la Russie Karte von Rußland Mapa Rusia
Carte de St. Petersburg Karte von St. Petersburg Mapa St. Petersburg