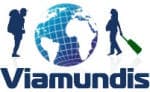 Mérida (guida della città)

Meteo Mérida

Voli economici per la Spagna

Viaggiare in Europa

Viaggiare in Italia

Voli economici Ryanair, Easy...

Visite guidate in Italiano

Articoli Informagiovani

Ostelli in Spagna

Ostelli in Europa

Mappa delle regioni della Spagna
OSTELLI A MERIDA - OSTELLO A MERIDA




OSTELLI MERIDA QUI TROVERAI L'ALLOGGIO ECONOMICO CHE STAVI CERCANDO. Ogni ostello chiede un piccolo anticipo alla prenotazione e il saldo quando si arriva.I seguenti ostelli, alberghi economici, appartamenti e Bed&Breakfast a Mérida sono stati selezionati per voi da diversi fornitori in base alla centralità e al rapporto qualità prezzo. I prezzi di ogni ostello sono a persona a notte. Prenota in meno di 2 minuti! Nessun costo di prenotazione. I posti disponibili possono terminare, prenota per tempo. Vedi le tue vecchie prenotazioni e Facebook Informagiovani Ostelli
(20 Ostelli)
Pensione B&B

1

Titos House

Calle 58 * 51 y 53 centro,Merida

Da € 4

mappa

Titos House has 5 rooms which are fully equipped with vanity, shelves for clothes, cable television, fans, reading lam, toilet and two double beds, and as a curiosity as...

Pensione B&B

2

Hostal Casa Nico

Calle 63 #517 por 66-A y 68. Col Centro.,Merida

Da € 5

mappa

Hostal Casa Nico is the perfect place to meet other travelers worldwide.Located close to a number of historic sites including;House of MontejoMerida Museum of...

Ostello

3

Hostel Zocalo

Calle 63 #508, between 62 and 60,Merida

Da € 5

77.17 %

mappa

Hostal Zocalo is located on the main plaza in the laid-back colonial capital of the tranquil Yucatan State. Hostal Zocalo exudes a quiet elegance in which budget...

Ostello

4

Hostal Palau

Calle 25 A No 498A x 56A y 58 Itzimna,Merida

Da € 7

77.17 %

mappa

Hostal Palau has been adapted as a luxury hostal, cach room is designed with your comfort in mind! You are assured to have a wonderful time at the very best price.We...

Ostello

5

La Casa del Tio Rafa

Calle 65 #589 x 72y74 Centro,Merida

Da € 7

77.17 %

mappa

Grande piccolo ostello accogliente situato in posizione centrale a Merida e vicino alla stazione degli autobus.Abbiamo una piscina e un giardino, che sono aggiunte...

Ostello

6

Hostel Luna Nueva

Calle 49 no. 487 x 56 a col. centro,Merida

Da € 7

77.17 %

mappa

Welcome to Luna Nueva Hostel. We would like to invite you to get to know our facilities, service, comfort and the special attention which our guests receive. If you are...

Ostello

Pensione B&B

8

Santa Lucia Hostal

C 55 # 512 x 64 y 62 Centro,Merida

Da € 8

79.17 %

mappa

Hello travelling friend: In these new times, knowing other parts of the world can be very important for many people and when perceivethe nesesity of this, we worked...

Hotel economico

9

Aventura Hotel

Calle 61 580 between Calle 74 and 76,Merida

Da € 8

75 %

mappa

Honestly, you couldn't ask for a much better location. We're two blocks from Santiago Park, one of Merida's most charming parks. Santiago Park has a beautiful church, a...

Pensione B&B

Pensione B&B

11

Casa Chalia

Calle 68 no 563a x 73 y 75,Merida

Da € 10

90 %

mappa

My name is Rosalinda and I am from Merida, my husband Jan is from Belgium and together we run Casa Chalia...Our Guesthouse is located in the Old historic centre of...

Hotel economico

12

Casa Carmita Hotel & Spa

C. 53 # 515A x 62 y 62 - Centro,Merida

Da € 12

90 %

mappa

Casa Carmita Hotel & Spa is located in the heart of the historic center of Merida, among the Plaza de Santa Ana and Santa Lucia.The hotel has six rooms and aesthetics-spa...

Hotel economico

13

Hotel Caribe

59 st, corner inside Hidalgo Park, Centro, Merida,,Merida

Da € 13

90 %

mappa

The Former San Ildefonso Catholic Collage from XVII Century converted Into Charming Hotel, whit the most Colonial Atmosphere in Merida. Excellent location, at the...

Hotel economico

14

Hotel Campestre Merida

Cale 1D No. 248 x 36 y Prol. Paseo Montejo, Fracc.,Merida

Da € 17

90 %

mappa

We offer free breakfast, a shared (open-air) kitchen, personal multilingual tourist information, transportation services, various day trips, movie nights, our weekly...

Hotel economico

15

Hotel del Peregrino

Calle 51 # 488 por 54 y 56 centro,Merida

Da € 17

71.67 %

mappa

Once a colonial house, Hotel Del Peregrino has been completely remodeled in the traditional Yucatan style, featuring high ceilings and restored mosaic tiles. All of our...

Hotel economico

16

Hotel Casa Nobel

Calle 72 Avenida Reforma no. 403 C,Merida

Da € 19

71.67 %

mappa

This hotel is installed in a house built about a century (circa 1915), time of the Mexican Revolution, which was very little movement in the Yucatan peninsula because its...

Hotel economico

17

Hotel Casa de Las Columnas

Calle 59 #636 entre 80 y 82,Merida

Da € 20

71.67 %

mappa

Budget Room doesn�t include continental breakastCasa de las Columnas Hotel Boutique opened its doors to the public in 2008, keeping in mind our main goal, which is...

Pensione B&B

18

Casa de Ambar - Tropical Paradise

Calle 63 #598,Merida

Da € 20

71.67 %

mappa

Casa de Ambar is located in one of the oldest parts of Merida, only 2 blocks from Santiago Square, with a 17th century Church and a park which has an authentic old,...

Hotel economico

19

La Mision de Fray Diego

St. 61 num 524 between 64 and 66, Downtown, Merida,Merida

Da € 32

71.67 %

mappa

An old fashion residence of the XVII century converted in a small luxury hotel, located one block from the historic center, theaters, museums and commercial zone.With...

Hotel economico

20

Hotel Casa San Angel

Montejo No. 1 X 49 Centro,Merida

Da € 56

71.67 %

mappa

*American Breakfast included!*Kids are not Allowed.Located in the heart of Merida, Yucatan (which is also known popularly as �the White City�), Casa San Angel...
Ps. Grazie per il vostro supporto. Speriamo di avervi aiutato a trovare ostelli economici e convenienti adatti alle vostre esigenze. Continuate a viaggiare e a sognare!
Ostelli Mérida Ostelli Spagna Hotel Mérida Hotel Spagna
Carte d'Espagne Karte von Spanien Mapa de España Map of Spain