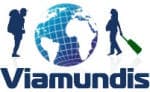 • Zagabria (guida della città)
• Zagreb

• Auberges de Jeunesse Croatie
OSTELLI ECONOMICI A ZAGABRIA - OSTELLO A ZAGABRIA




OSTELLI ZAGABRIA QUI TROVERAI L'ALLOGGIO ECONOMICO CHE STAVI CERCANDO. Ogni ostello chiede un piccolo anticipo alla prenotazione e il saldo quando si arriva.I seguenti ostelli, alberghi economici, appartamenti e Bed&Breakfast a Zagabria sono stati selezionati per voi da diversi fornitori in base alla centralità e al rapporto qualità prezzo. Prenota in meno di 2 minuti! Nessun costo di prenotazione. I posti disponibili possono terminare, prenota per tempo. Vedi le tue vecchie prenotazioni e Facebook Informagiovani Ostelli
(94 Ostelli)
Ostello

1

Hostel Shappy

Varsavska 8,Zagreb

Da € 3

mappa

Hostel Shappy is the newest hostel in Zagreb. Situated in the heart of the city, it provides its guests an opportunity to start their journey of falling in love with...

Ostello

2

Pozitiv Hostel

Kastavska 8, 10 000 Zagreb, Croatia,Zagreb

Da € 10

mappa

Pozitiv hostel is brand new and modern with beautiful apartment for couples and families, private rooms, triple bedroom, 4 dorm bedrooms, 6 dorm bedrooms, 8 dorm...

Ostello

3

Logistics Youth Center

Jakuševecka 87,Zagreb

Da € 10

mappa

Welcome to our youth center. Logistic youth center,is the accommodation and educational organization that accepts all of our guests as family members.And we are family,...

Pensione B&B

4

Angela Classic Rooms

Jadranska 9, Zagreb 10000,Zagreb

Da € 11

mappa

In nice and quiet part of the Zagreb in the very center of the city, only a 10 minutes easy walking or 3 tram stations from the main Square (Trg Bana Jelačića), on the...

Ostello

5

Hostel Lika

Pasmanska 17,Zagreb

Da € 11

74.83 %

mappa

We are Marko, Ilona and Leon, your hosts. Marko was born in Lika, the area of the National Park Plitvice Lakes, the most famous highlight of Croatia, and can give you all...

Ostello

6

Day and Night Hostel

Kneza Mislava 1,Zagreb

Da € 11

74.83 %

mappa

Day and Night Hostel is brand new modern, laid back hostel perfectly located in the very centre of Zagreb - 5 minutes walk to the railway station and 5 minutes walk to...

Ostello

7

Fulir Hostel Zagreb

Radiceva 3A,Zagreb

Da € 12

89.33 %

mappa

L' ostello «Fulir» ha aperto le sue porte nella primavera dell' anno 2006. Si trova nel cuore della città di Zagreb, capitale della Croazia, a soli 50 metri...

Ostello

8

Swanky Crib

Adam Baltazar Krceliceva 8,Zagreb

Da € 12

89.33 %

mappa

The word 'Swanky' says it all when this amazing hostel is your base while visiting beautiful Zagreb. New and shiny. fun and convenient. everything a backpacker could wish...

Ostello

9

Hostel Temza

Augusta Šenoe 24,Zagreb

Da € 12

89.33 %

mappa

Hostel Temza is a newly opened hostel in the centre of Zagreb and is located in the historical area of Zagreb. A/C is in the whole hostel.There is a lounge area with TV,...

Pensione B&B

Ostello

11

Maju Jaya Hostel

Slavonska Avenija 3,Zagreb

Da € 12

89.33 %

mappa

Descrizione:Inaugurato di recente e arredato con gusto, Maju Jaya Hostel si trova in un business di nuova concezione e di intrattenimento di Zagabria con il collegamento...

Ostello

12

Chillout Hostel Zagreb

Tomiceva 5A,Zagreb

Da € 12

89.33 %

mappa

All hostel facilities are open 24/7. No curfews.main square. open 24/7. clean, modern & urban design hostel. top security. bar & restaurant. free: WIFI, aircon, linen,...

Appartamento

13

1st Choice

Mokrička 17,Zagreb

Da € 12

89.33 %

mappa

ACCOMONDATIONAccomodation is in 45m2 flat in the ground floor of the house.Apartment has living room (1-2 sleeping) with LCD TV, AC, kitchen with all facilities and...

Ostello

14

Buzz Hostel

Babukiceva 1b,Zagreb

Da € 12

76.83 %

mappa

TRAM A Buzz è GRATIS! Siamo in zona di libero tram!Buzz è un divertente, rilassato, confortevole, pulito e moderno luogo che è abbastanza sicura di restare in modo è...

Appartamento

15

Ante Class-Rooms

Unska 2 b,Zagreb

Da € 13

76.83 %

mappa

CENTER district modern and lovely accommodation.Funny apartments where all the details are unforgettable. FREE Wi-Fi.Stay with us and just walk to all attractions - no...

Appartamento

16

Apartments MyWay

Grmoščica srednja 26e,Zagreb

Da € 13

76.83 %

mappa

Apartments MyWay offers 7 apartments which can sleep 2, 3, 4 or 6 guests. Each apartment features a kitchenette with a stove, a private bathroom with shower and a living...

Appartamento

17

Apartment Zagreb Knezija

Antona Dolenca 8,Zagreb

Da € 14

76.83 %

mappa

Comfortable and cosy, newly renovated apartment in the old part of Zagreb called Knezija. It is not in the City Center, but it is near, just 15 minutes by bus or tram and...

Appartamento

18

Rupa pod oblacima

Selska cesta 34,Zagreb

Da € 14

76.83 %

mappa

If You consider a short or long stay in Zagreb, we offer you a pleasant and cozy accommodation at a three star condo, near the centre, only ten minutes away from Jelacic...

Ostello

19

City Design Hostel

Zagrebacka Avenija 104,Zagreb

Da € 14

76.83 %

mappa

City Design Hostel is located in Zagreb, on Zagrebacka Avenija. Featuring free parking and an a la carte restaurant, it offers air-conditioned accommodation with modern...

Ostello

20

Funk Lounge

Rendićeva 28b,Zagreb

Da € 14

76.83 %

mappa

With the highest standards of quality, cleanliness, security, comfort and style, Funk Lounge is the perfect accommodation during your visit to Zagreb. All private rooms...
Ps. Grazie per il vostro supporto. Speriamo di avervi aiutato a trovare ostelli economici e convenienti adatti alle vostre esigenze. Continuate a viaggiare e a sognare!
Ostelli Zagabria Ostelli Croazia Hotel Croazia Hotel Zagabria
Carte de la Croatie Karte von Kroatien Mapa Croacia Map of Croatia